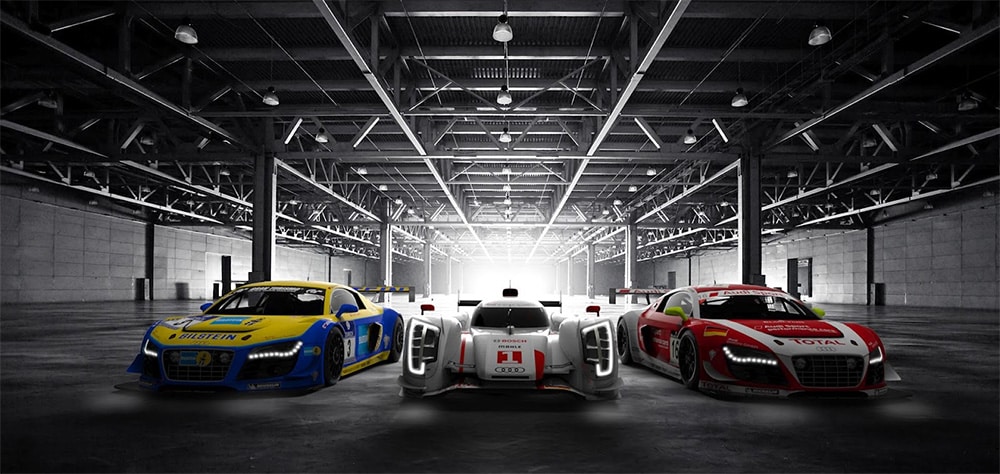 To a vast and varied world of drivers, Audi and the four rings mean more than a way to get from point A to point B. Much more.
Audi Exclusive

Everyone who drives an Audi expects something special. With Audi   exclusive customization, you can make this special quality a uniquely   personal one. Whether your dream colour becomes the exterior paint of   your new car, a fascinating type of wood becomes part of your interior   trim, or carefully selected fine leather becomes your very own driver's   seat, the choice is yours. Why conform when you can customize to a new   level of individuality found only in Audi exclusive.
Audi Technology

From the very beginning, advanced technology has been at the very heart of the Audi DNA. In practice, this means the relentless pursuit of new and better solutions to the automotive challenges of an ever-changing world. From quattro® all-wheel-drive to FSI® direct fuel injection, Audi's Vorsprung Durch Technik means safer, more efficient, and more brilliantly satisfying cars to drive.
Audi History

A commitment to our heritage: a journey with Audi Tradition through more than a century of 'Vorsprung durch Technik'.
Motorsport

Audi has always valued the knowledge and technological innovation that the racing environment provides. Since our inception a hundred years ago, Audi has competed on a world-wide scale resulting in numerous world championships across a broad spectrum of formulas.
Audi Genuine Accessories

After finally deciding on choosing the right Audi for you, all that   remains is purchasing a few minor accessories that will finally make   your Audi reflect your lifestyle, nurture your Audi and complete your   driving experience.